what is Holistic nutrition?
Holistic Nutrition is the practice of improving someone's health and dietary regime, taking into account a multitude of factors such as their occupation, family situation, lifestyle choices, and beliefs; just to name a few. A person's ailments/issues are targeted from a physical, emotional, mental, and even spiritual angle, when appropriate. Each person is UNIQUE, and therefore requires a unique approach.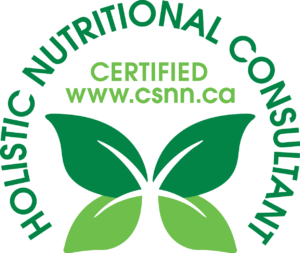 What we offer
During our initial consultation, we will start with an in depth analysis of your dietary and lifestyle choices, as well as your current symptoms and main complaints. A full case study will then be returned to you within a few days, containing a Menu Plan, cooking tips, recipes, shopping lists and lifestyle recommendations, as well as a supplement regime if necessary.

But it doesn't stop there...
We don't believe in leaving you feeling overwhelmed or helpless in the midst of so many choices. Our initial meeting and feedback will be accompanied with a wide range of services from accompanied shopping sessions, food label readings, meditation/breathwork sessions, and even exercises for balancing emotions. Using a Holistic approach to health and nutrition, your expectations will surely be met.
Counting calories and strict diets are not our thing! We believe that nutrient quality and healthy sustainable eating habits are the foundation for optimum Digestive Health, Assimilation and Energy. ''Our bodies are our gardens - our Wills are our gardners.''
Prices / Services / Packages
         FIRST CONSULTATION – 75€ 
Includes Nutritional Assessment & Recommendations, 
Lifestyle Assessment & Recommendations, 
Supplementation and a 5-Day Menu Plan
   FOLLOW UP – 50€ 
Overall reassessment of all symptoms,
recommendations, menu plans, and more…
As well as extending your menu plan to include all days of the week, we will accompany you on a shopping session in a location of your choice. We can also recommend places if you need, based on your home or work location. Together, we will choose the best products covered in your nutritional assessment and menu plan, as well as provide food label reading, and assess any other products of interest during the visit.
PRICE:  50€
We will explore in depth the areas of your life (at home and at work) which can be improved to further support your nutritional program.
PRICE – 30€

60 -75 Minute Breathwork and Meditation Session, with the goal to explore the inner world of emotions, ultimately accepting and freeing them. The session includes time for relaxation, Metta (Unconditional Love), and integration of the practice. They can be done in person, or at a distance online, via the zoom application for instance.
Alternatively, a personalised recording can be made and provided, supporting conditions such as anxiety, depression, eating disorders, ADHD etc…
PRICE – 50€